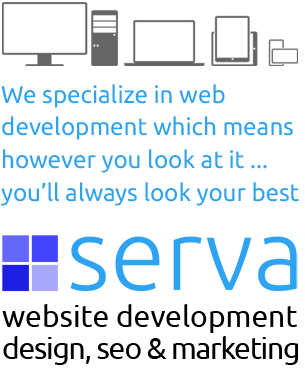 View our comprehensive portfolio – see what we can do for you serva

Featured website samples from our current website portfolio
---
With this in mind we have tried to simplify our website portfolio because as we are an established website design company we literally have hundreds of sample websites to show potential clients. We all know what it's like when you go to a paint store to choose a new color for your home, you just can't believe there are so many options!
So with that in mind, here is a small selection from our website portfolio that are mobile compatible and you can get a better idea of our diversity in website design.
serva

 has a large range of diverse website clients
---
From the categories below, you can take a look at more website samples if you want to.
Everything
For the last few years that is!
Governmental
Authorities, Associations, Chambers & Community
serva+
Small business start up sites
Small Business
Small to mid sized Business websites
Together we can work as a winning team.
Lets work on your next project